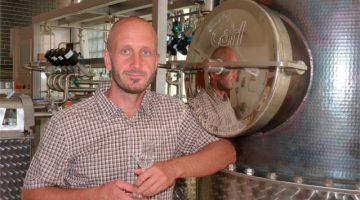 Anemona Pálinka House
The pálinka house, which is located in Dunaalmás, in Komárom-Esztergom county, got its name, anemone after the latin name of wind flower. Their activities were started with the aim to get the surrounding people to know the art of pálinka production, to help, that with the right technology and production excellent quality pálinka could be made from the fruits. They use a modern continous distilling equipment of the Carl type made of copper to respect the traditions and craft perfect pálinka. As a commercial distillery they started operating in 2014 in order to show the products and what they mean under perfect pálinka to the public.
2545 Dunaalmás, Almási út 147.
tar.szi@gmail.com
+36 70 701 4395
www.anemonapalinka.hu
Palinkas of this Palinka House