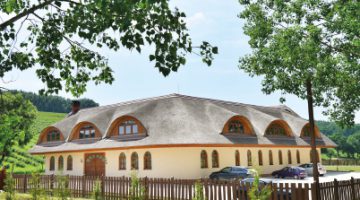 Cruxx Gemina Wines&Spirit
The pálinkas of Cruxx Gemina are made in their distillery, which was established in 2011 in Nagykeresztúr in Nógrád county, using first and foremost berries and wild fruits, that are typical for the region. The distillery also produces traditional products, but always focuses on premium quality. With their activities they try to strengthen the region's fruit growth and processing, with their technical and spiritual infrastructure, they provide the development of quality fruit production and the control of the processing. The creative wines and liqueurs, made out of real fruits, are the part of their product portfolio. With their innovative and new products, they wish to show the unique rich flavours of the region and the country, the endless possibilities, which lie in the fruits.
3129 Nagykeresztúr 0221.
info@cruxx.eu
+36 32 395 111
www.cruxx.eu
Palinkas of this Palinka House