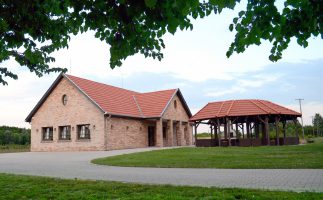 Gyulai Pálinka Manufactury
The Pálinka Manufactury of Gyula began to operate in the autumn of 2008. The majority of the process is done by hand, while several modern machines are also used, yet the proper care accompanies the path of the pálinka throughout. In 2012 the estate expanded with 15 hectares of fruit orchards. In 2015 several fruits have been planted such as: forest dogberry, mulberry, quince, plum, mahaleb cherry, apricot, Williams pear and apple tree. The future goal is to make pálinka out of own fruits, thereby increasing the quality of the pálinka. At present 56 different types of pálinka is made by the manufactory. Product families: Pálinka of Gyula, Baron Harruckern, Mélyvíz (Deep water) pálinka, "Bedded" pálinka, Kosher pálinka.
5700 Gyula,külterület 0272/168 hrsz.
info@gyulaipalinka.hu
+36 66 460 034
www.gyulaipalinka.hu
Palinkas of this Palinka House