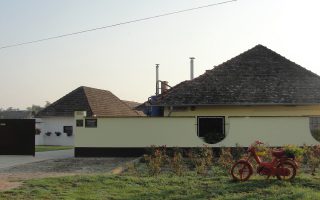 Madarasi Pálinka House
Traditional process. 100% Hungarian fruit. Premium quality. The pálinka distillery has been operating since 1943 in Madaras and since 1960 it has been led by the Lakatos family. The fruit, grown on the Southern-Plain, is excellent thanks to the region's climatic conditions; the pálinkas, that are made out of them have a very special flavour, aroma and savoury character, that create an extraordinary pleasure for the consumer. The outstanding quality of the Madarasi Pálinkas is assured by the flawless raw material, the good technology, the expert knowledge and the more than 50 years of experience. The first commercially made pálinka was bottled in September 2008 and they still distribute them under the "Madarasi Pálinka" name.
6456 Madaras Szent István u. 105.
madarasipalinka@t-online.hu
+36 79 558 010
www.madarasipalinka.hu
Palinkas of this Palinka House