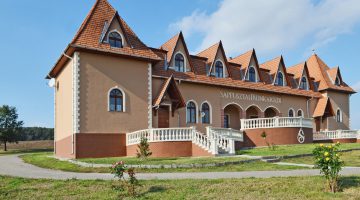 Sáppusztai Pálinka Distillery
The family business started in 2005 in Sáppuszta, which belongs to the picturesque community of Damak, and at the very same place, where a  building stands, that once was a noblemen's castle. Beside respecting the traditions, innovation also plays an important role in the manufactory. At the beginning they only did contract distilling, but since 2012 they also own self-produced commercially distilled products. In order to guarantee the perfect quality they have had quince plantations since 2013 and wild plum and apricot plantations since 2016 as well. Using own-cultivated fruit, modern technology and the creativity of the master distiller, they strive to achieve the perfect quality. Pálinkas are made in limited numbers, packed with attention to detail and into unique packaging to delight the pálinka lovers.
3780 Damak Sáppuszta 055 hrsz.
palinka@sappusztai.hu
+36 70 369 4318
www.sappusztai.hu
Palinkas of this Palinka House