Alexander Pálinka Distillery
The Alexander Pálinka House was founded in Szentes, it opened its gates in the spring of 2015. The delicious drinks are made at the factory by modern column technique, in two distilling pots. Their major aim is to offer quality pálinka for the demanding consumers in Csongrád county, hence in Szentes and around. Further on they are open for contract distilling as well. The characteristics of their products are the following: respect towards the traditional Hungarian flavours, excellent fruits and reserved elegance. The work has been confirmed by nothing less, than one of their first products has been selected as a Pálinka excellence.
6600 Szentes Hadzsy János út 3.
szentes@alexanderpalinka.hu
+36 20 459 6494
www.alexanderpalinka.hu
Palinkas of this Palinka House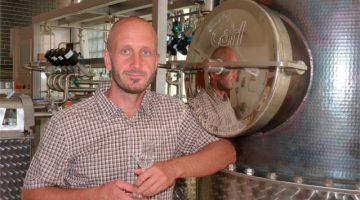 Anemona Pálinka House
The pálinka house, which is located in Dunaalmás, in Komárom-Esztergom county, got its name, anemone after the latin name of wind flower. Their activities were started with the aim to get the surrounding people to know the art of pálinka production, to help, that with the right technology and production excellent quality pálinka could be made from the fruits. They use a modern continous distilling equipment of the Carl type made of copper to respect the traditions and craft perfect pálinka. As a commercial distillery they started operating in 2014 in order to show the products and what they mean under perfect pálinka to the public.
2545 Dunaalmás, Almási út 147.
tar.szi@gmail.com
+36 70 701 4395
www.anemonapalinka.hu
Palinkas of this Palinka House
Árpád and Vadász Palinkas – Kisrét Manufactury
The Kisrét Manufactury Ltd. of Békéscsaba, better known as the Árpád and Vadász Pálinka, is 100% under Hungarian family ownership. After 2015, they won in 2016 once again the title of Hungary's Most Successful Distiller, and in 2016 they also made "Hungary's Best Pálinka" – the Premium Red Williams (Pear) pálinka. With 37 year of distilling experience, the goal is beyond conservation and development, the creation of special quality, broadening the cultural aspect of pálinka as well as the cultural consumption. At the Árpád pálinka family the traditional pot still distillery system and the modern tower technology are used as well. From the spring of 2011 as one of the station of the Plum Pálinka Route of Békés, within a unique tourism programme package, there is a chance to show and taste the protected designation of origin Plum Pálinka of Békés at the Árpád Pálinka Ranch. Do visit them in their family friendly atmosphere and taste their award winning range
5600 Békéscsaba Kisrét 92/2
arpadpalinka@arpadpalinka.hu
+36 66 325 859
www.arpadpalinka.hu
Palinkas of this Palinka House