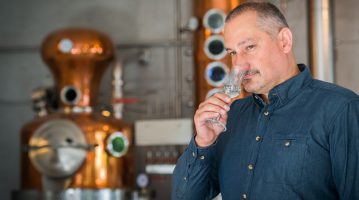 Erős Pálinka Distillery
In the Jászság, the ERŐS family name has meant one with the craftmanship of pálinka distillation for generations. The family business, founded in 1929, is one of the oldest distilleries of the country, the knowledge went from father to son with today´s modern technology in the back. TRADITION AND MOMENTUM are reflected in their work, which means the traditional, so called small pot distillation with continuous innovation and development, as a result they came out with the 2016 ERŐS Pálinka name, the very essence of the fruit, the Pálinka of Jászság. Their aim is to gain the same recognition, which they already have had at the contract distilling, with the commercially distilled products as well, to represent the highest quality with the most magnificent aroma and flavour. Their efforts are proven by the products presented here.
5100 Jászberény, neszűr 12.
eros.sandor@invitel.hu
+36 20 661 2366
www.erospalinka.hu
Palinkas of this Palinka House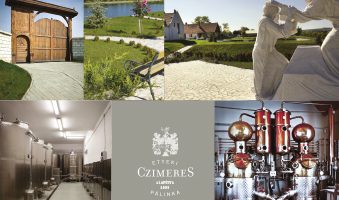 Etyeki Czimeres Pálinka House
The production started in 2010 at the magnificent, eye-catching rolling hills of Etyek. Only Hungarian, flawless quality fruit is used with the most appropriate level of ripeness. They process underneath the ground with the aid of high technology. The fermented mash (cefre) is separated from the clean spirit in the Müller type of twin-distilling unit. Before bottling the raw spirit rests for a minimum of six months, at certain pálinkas they use also various wood types for maturing to enhance special flavour profile. Perfect for big family occasions as well in beautiful surroundings, ideal site for tastings and events.
2091 Etyek, Sóskúti út pincesor
czimeres@t-online.hu
+36 20 250 1292
www.czimeres.hu
Palinkas of this Palinka House