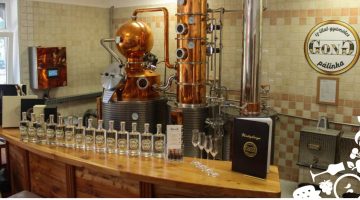 Gong Pálinka Distillery
The GONG Pálinka House is located in the county of Csongrád and started its operation in the town of Deszk in autumn 2017. Amongst a family friendly atmosphere, surrounded by trees it became a true playground – in the most noble meaning of the word – of flavours, aromas and fruits. In the tastefully designed show distillery the visitors can follow the distilling process and of course participate in professional tasting as well. The professional feedback is important for them, hence they take part in several competitions. Their achievements also show and confirm that the careful handling of the fruit and the determination for quality are rewarded. When sourcing raw material, one of the key priorities is, that the fruit shall come from the surrounding area, thereby strengthening the local growers, as well as supporting the local character of the pálinka house. Their irresistible pálinkas are produced by selected fruit, distilled in the aroma column. Beside the usual flavours, consumer can find true pálinka specialties as well, since their mission and passion are to showcase the pálinka culture, as  broad a possible.
(HU) 6772 Deszk, László Tanya 1.
(HU) hello@gongpalinkak.hu
(HU) +36-30-969-3190
(HU) www.gongpalinka.hu
Palinkas of this Palinka House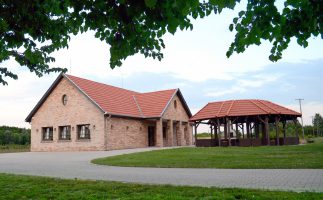 Gyulai Pálinka Manufactury
The Pálinka Manufactury of Gyula began to operate in the autumn of 2008. The majority of the process is done by hand, while several modern machines are also used, yet the proper care accompanies the path of the pálinka throughout. In 2012 the estate expanded with 15 hectares of fruit orchards. In 2015 several fruits have been planted such as: forest dogberry, mulberry, quince, plum, mahaleb cherry, apricot, Williams pear and apple tree. The future goal is to make pálinka out of own fruits, thereby increasing the quality of the pálinka. At present 56 different types of pálinka is made by the manufactory. Product families: Pálinka of Gyula, Baron Harruckern, Mélyvíz (Deep water) pálinka, "Bedded" pálinka, Kosher pálinka.
5700 Gyula,külterület 0272/168 hrsz.
info@gyulaipalinka.hu
+36 66 460 034
www.gyulaipalinka.hu
Palinkas of this Palinka House