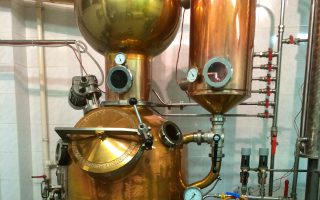 Harmatrázó Pálinka House
Since 2009 they have produced pálinkas with great care and attention through single step technique from their own grown fruit of the middle of their 400 hectares fruit orchards in their distillery in Ceglédbercel. At the distillery the distillation, the bottling and the labelling are done by an artisanal manner. Only clean fruit is the raw material for the seductive drink and the pálinkas are kept resting for half a year before bottling, so that the flavour and aromatic notes are able to round up. The reserved elegance and the natural style are characterizing the Harmatrázó Pálinkas, which are made out of 16 different fruits . To keep the artisanal typicity of the distillery, their aim is to make year after year better pálinkas, which the trade also recognizes. Their motto: Good pálinka for good people!
2737 Ceglédbercel, 047/21 hrsz
info@harmatrazo.hu
Palinkas of this Palinka House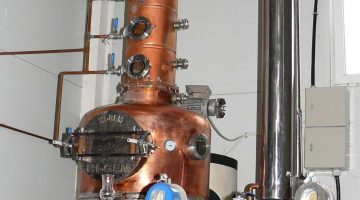 HI-GEM Ltd.
The name, HI-GEM is a nearly 40 years old family business with various activities. The pálinka distillation happens in the county of Vas, in the distillery in Körtvélyespuszta-Jánosháza, where they have been producing distillates since 2012. The pálinkas have been sold since 2014. Amongst their products there are the well-known and most liked fruit types. Beside the excellent fruit condition, the good quality of their pálinka is guaranteed by the master distillery, who watches precisely over every step of the distillation. Thanks to the expertise, they are proud of their truly high quality pálinka.
9545 Jánosháza, hrsz 0254/9
higemkozpont@globonet.hu
Palinkas of this Palinka House