Pot still Sarkadi Pálinka – Éden-tó Distillery
The family business was launched in 1983 as private distillery. Meeting the requirements of the surrounding garden owners it provided rental distillation. The current owner took over in 1997 keeping the same profile. After several years of preparation in the middle of 2009 they obtained the license of commercial distillation and at the end of the year they produced from 12 different fruits, 5 different bottles, within two different alcohol volumes. In 2009 they opened a pálinka house in the centre of the town Gyula providing the products of 50 Hungarian distilleries and 16 wineries.
5720 Sarkad Hargita sétány 2.
edentoszeszfozde@gmail.com
+36 30 384 1501
www.sarkadipalinka.com
Palinkas of this Palinka House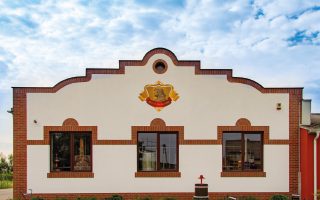 Kunság Spirit cPLC.- Mátyás Pálinka
The Kunság-Szesz cPlc. has been operating for 20 years as a family business; their main activity is the production of spirits through cold technique. Their excellent pálinkas are produced in the 2013 opened pálinka distillery, which is one of the biggest computer guided facilities of the country. The here made pálinkas are distributed under the brand name, Mátyás. All members of the Mátyás brand are elegant and clean, the fresh fruit is very much recognizable on the nose, as well as on the palate, that adds to the unforgettable experience to the consumer.
6200 Kiskőrös Bánffy u. 35-37
info@matyaspalinkahaz.hu
+36 78 414 140
www.matyaspalinkahaz.hu
Palinkas of this Palinka House