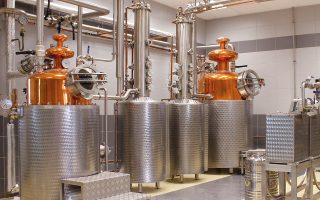 Lunczer Pálinka House
In their distillery, in Kosd, tradition and technology come hand in hand. Their diploma master distillers' knowledge and expertise guarantee the quality. Small pot and single – enhanced mash vaporization is used to produce pálinka. The process changes from fruit to fruit, according to which system it increases the most fruity and most harmonious side of the pálinka. With great attention to detail, knowledge and humility one can produce excellent pálinka, and only if this is achieved, they will let the pálinka onto the market.
2612 Kosd, Erzsébet utca 11.
lunczerpalinkahaz@gmail.com
+36 30 859 6438
www.lunczerpalinkahaz.hu
Palinkas of this Palinka House