Villányi Pálinka- Magyarbólyi Pálinka Distillery
The Pálinka Distillery of Villány is located 4 km from Villány, situated in Magyarbóly. Their pálinkas and brandies are made from fruit and pomace, sourced from the region and from the famous wines of Villány. Their main profile is the pomace and grape pálinka, as well as the brandy and the spirit, made out of the fine lees of the wines. Their philosophy is to make the best pálinkas out of the best raw materials. After the wine culture of Villány, their aim is to lead the promotion of the pálinka culture of Villány, to point to the fact, that the local grape, pomace pálinkas and brandies, made from the wines of the region, can also proudly line up and support the local traditions of Villány.
7775 Magyarbóly Vasút u. 74.
info@villanyi-palinka.hu
+36 30 894 6929
www.villanyipalinka.hu
Palinkas of this Palinka House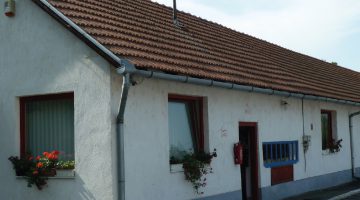 Várda-Distillery
The Várda Drink Pálinka Distillery has one of the longest traditions in the country, excellent pálinkas have been made here since 1953. As time moved on, they combined the traditional techniques with modern methods, today they also produce pálinka with the most modern, computer-controlled distillery systems. Their pálinkas received numerous national and international awards. Especially noteworthy are the apple pálinka of Szabolcs and the plum pálinka of Szatmár, which are under protected origin, and also eligible for the Excellent Hungarian Quality Food trademark.
4600 Kisvárda Temesvári út 4.
vdrink@vardadrink.hu
+36 45 470 253
www.vardadrink.hu
Palinkas of this Palinka House